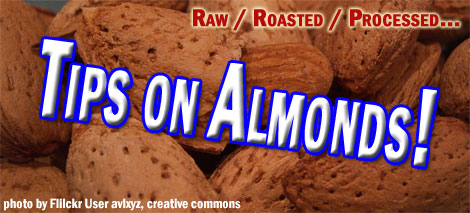 Hey! Marco here. Tired of eating DEAD almonds? Yeah, me too. Check these babies out...
"Perfectly delicious, loaded with nutrition and significant in size, these almonds are among our best selling products. Our raw organic almonds are just that--truly raw and non-pasteurized --and certified organic. Great raw nuts like these can be difficult to get in the United States, as California almonds marketed as "raw" are often steam-pasteurized, but our non-pasteurized almonds are imported from Spain.
The robust flavor of our organic almonds makes them a superior snack all by themselves, and they're incredible in homemade trail mix or sprinkled over desserts. You can even blend them in a food processor or coffee grinder to make your own fresh, raw almond flour." Read on, buy on!
Raw, Unpasteurized Almonds